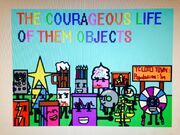 Information
Edit
Taper was a scrapped character in TCLOTO. She was in the rough draft of TCLOTO, but again, Amazing Jana was not sure to keep her but then decided to replace her with two other contestants.
Ad blocker interference detected!
Wikia is a free-to-use site that makes money from advertising. We have a modified experience for viewers using ad blockers

Wikia is not accessible if you've made further modifications. Remove the custom ad blocker rule(s) and the page will load as expected.